A trauma-informed online ECO-system for your organisation and its people.

Change doesn't land on all nervous systems equally.
Some of your best people may have trauma impacted nervous systems.
Help them bring their best self to work.

COVID19 global pandemic = many organisations, staff, customers and communities have had experiences that could be viewed as traumatic.
that said, these experiences are landing on different nervous systems, in different ways.


People who's nervous systems had to adapt to risky, threatening, abusive or insecure environments during their developmental years may well have less nervous system resilience, poorer general health and less effective social support networks.

These same people may also be your most creative, intelligent, passionate, customer-focussed and high performing members.

How can you help them decipher their nervous system impacts, strengthen their neural wiring for safety, connection and purposeful engagement with the rapidly changing world around them?

We all need your people bringing their best self as we together create new ways of living and working.

Rewire 4 LifeTM is an online learning environment where your people can prepare, understand their nervous system intimately, learn skills for soothing and regulating their nervous system, review trauma impacts and triggers and begin to practice skills for evolving the implicit (body based) procedural memories that trauma triggers evoke.

As they work through the modules, they can share in a community of peers.
help trauma impacted people rewire & reset
Talk with me about making
Rewire 4 Life

available for your people

Help your trauma impacted people learn skills and processes to rewire their brain and nervous system to support greater resilience and capacity to operate as their best self.

Your staff or customer groups can be facilitated through a 12 or 26 week program of trauma informed skill building and personal processing, concluding with the 'Integrated You' module to strengthen capacity to operate from their most authentic and present moment available self.
Based on neuroscience of trauma and attachment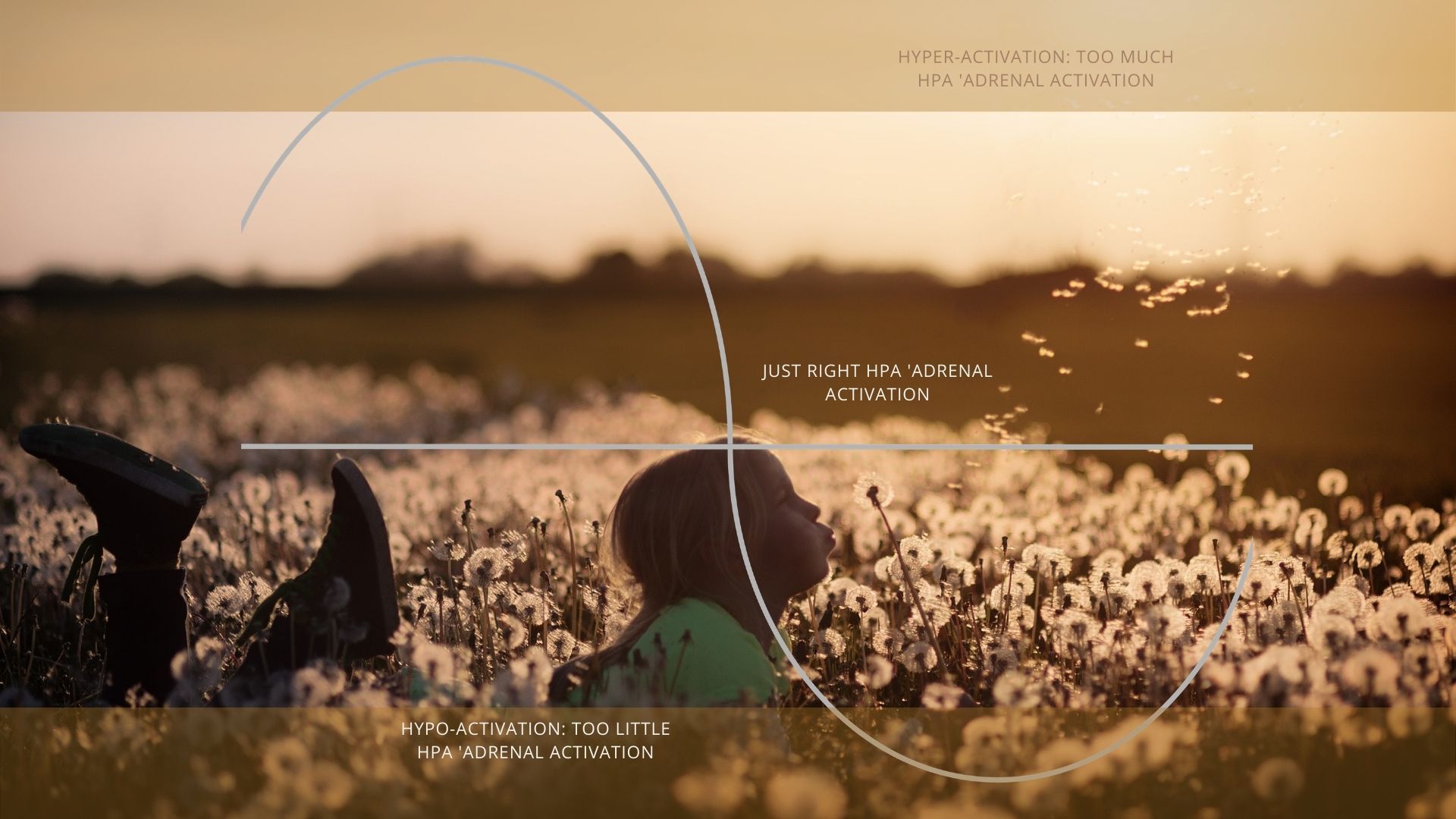 Promoting whole brain coherence and increased range of safe connection.
Signature processes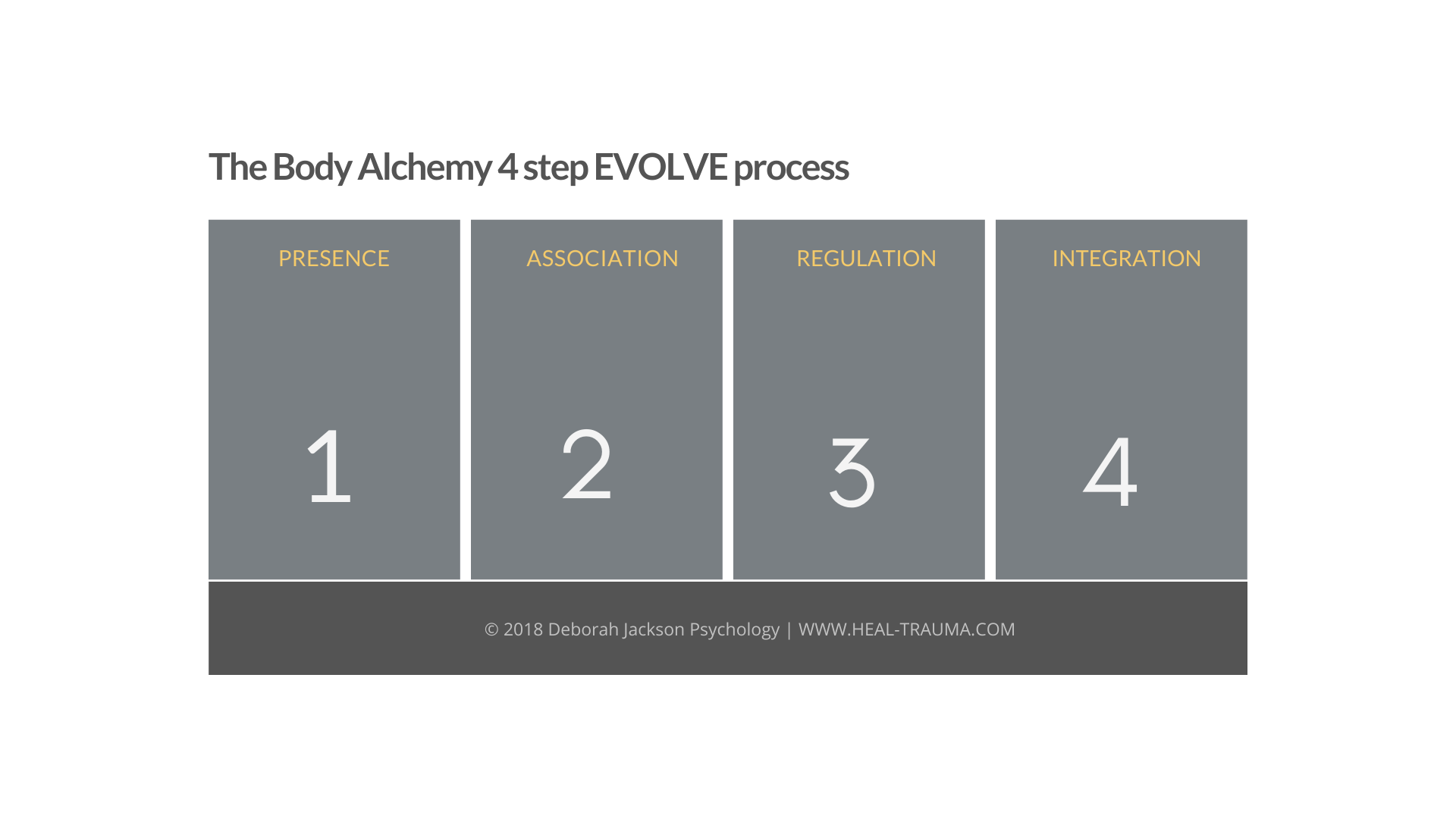 Provide structure for your students to learn and apply new skills, at both a macro and micro level.

The signature processes are designed to promote whole brain harmony as client works toward increasing their window of tolerance / presence.


5 zones - Dynamic ECO-system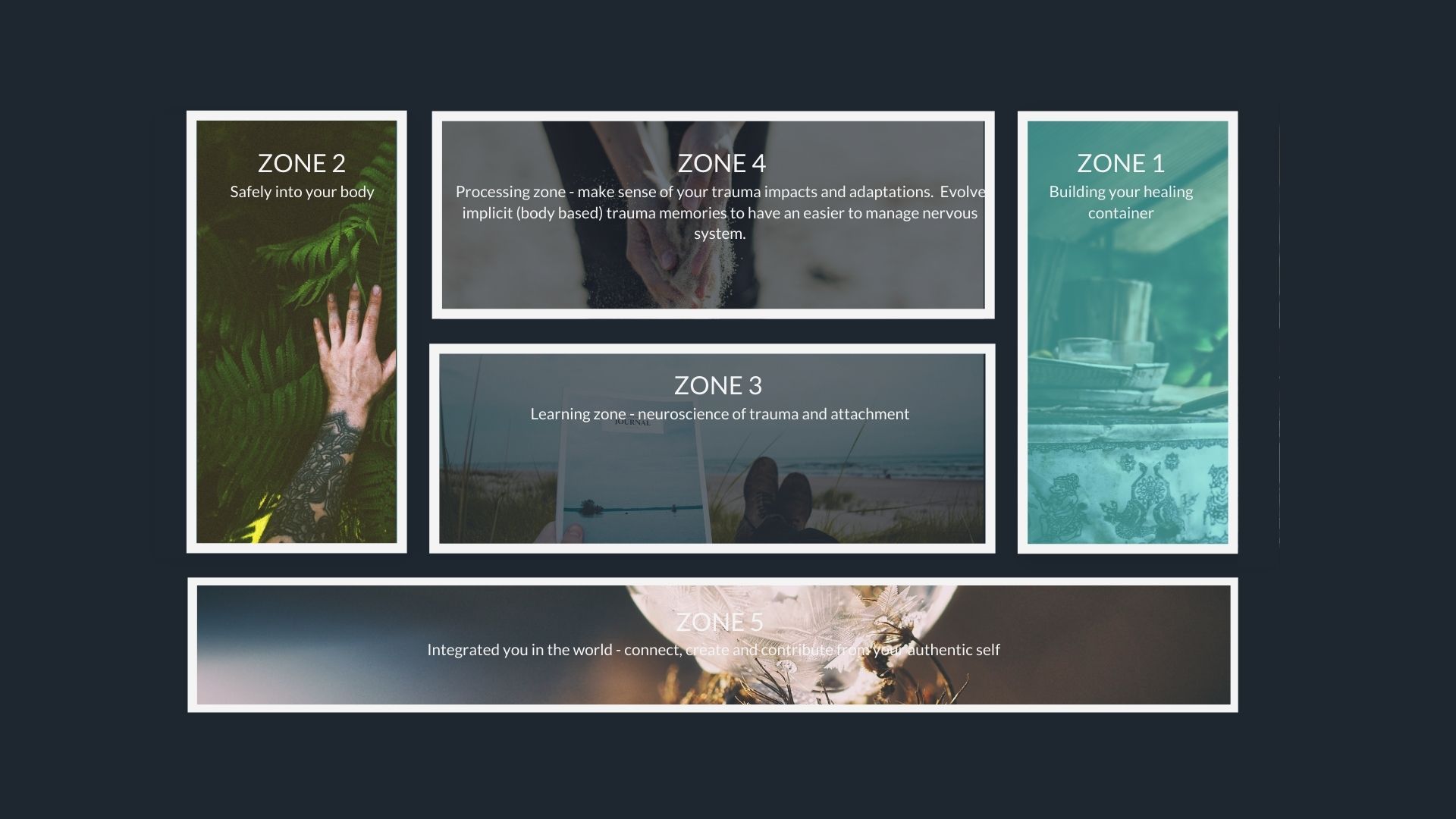 The 5 zones of the Rewire 4 Life model work together to create a dynamic ECO-system to prepare for and process traumatic imprints and to integrate new experiences.
Community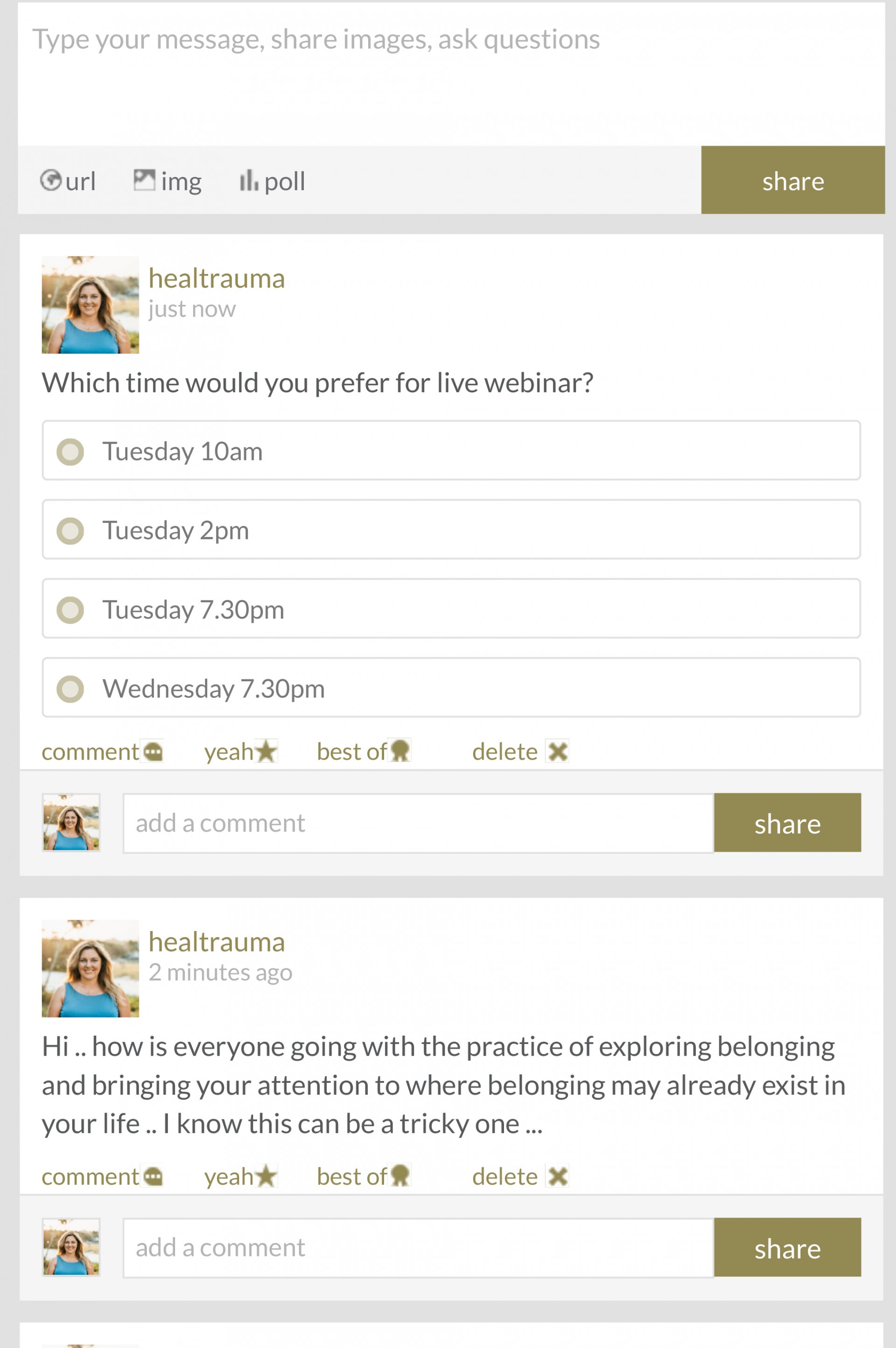 In house community space for discussion and sharing of learning experience. Guidance in each module on what and how to share and listen.
Beautiful workbooks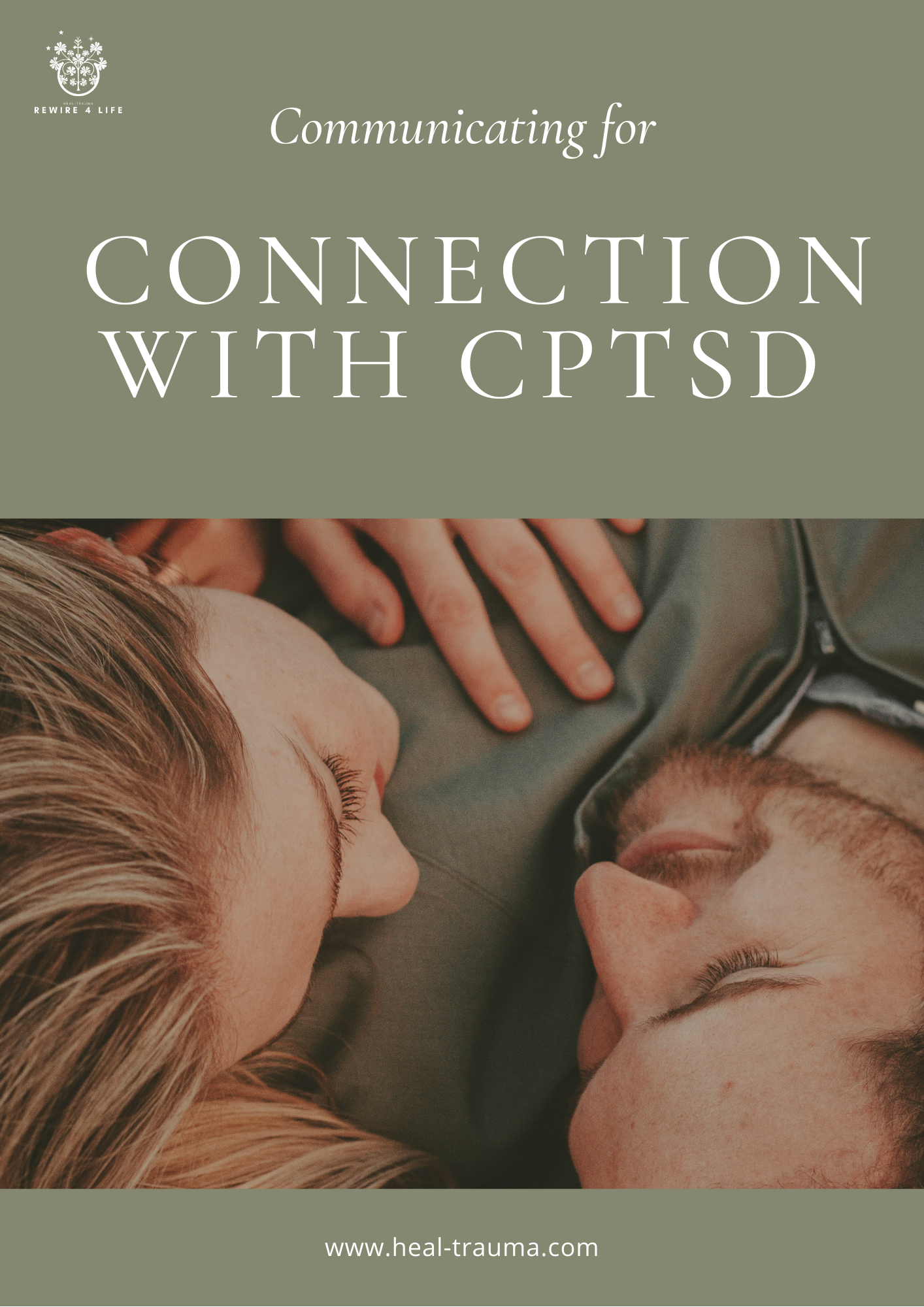 To contain and deepen the learning experience.
Video and audio tutorials and guided practices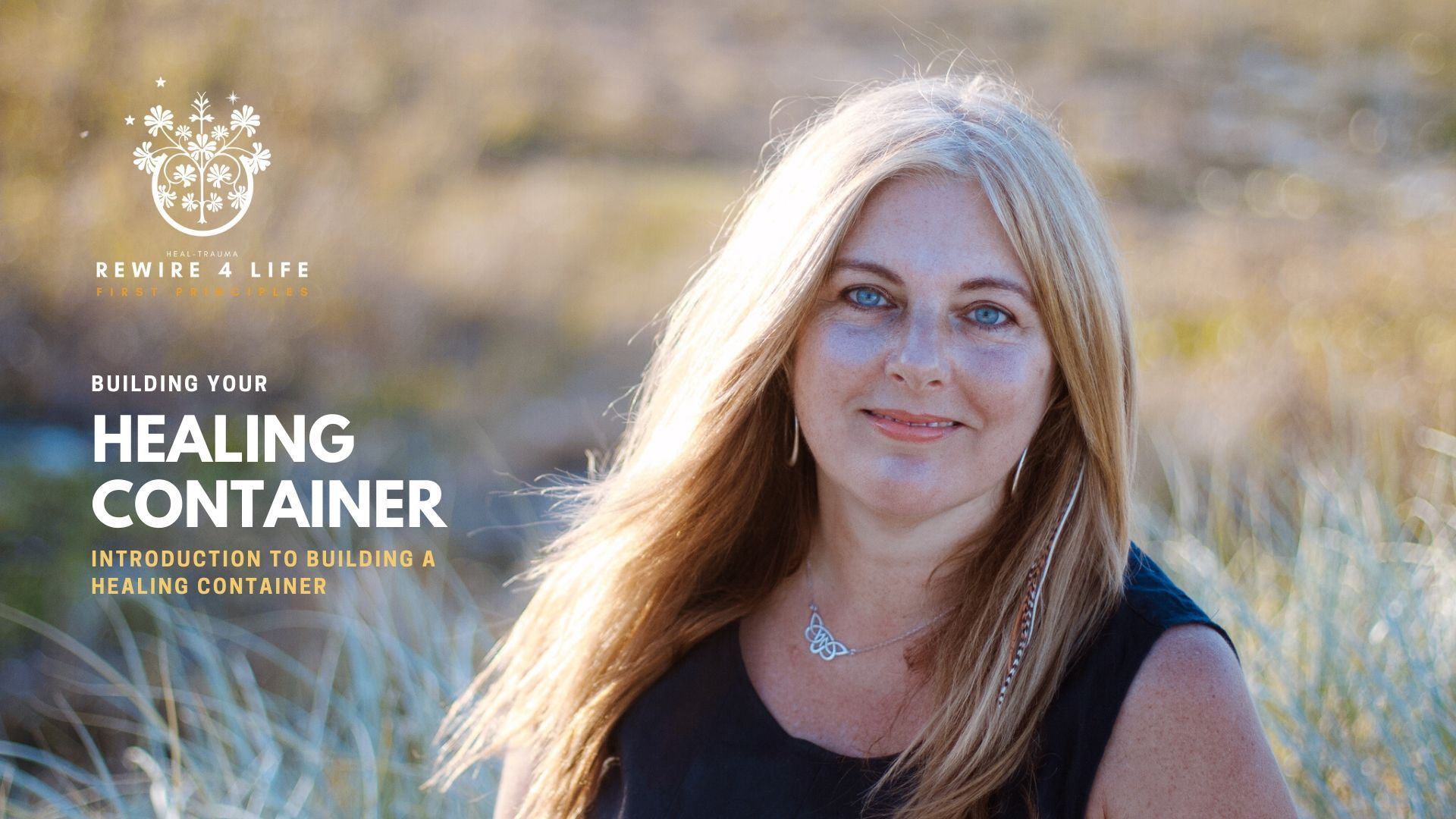 To share information and context. And to guide students through a personal experience of all the practices, in order that they can better support clients to do the same.
Learn more about Rewire 4 Life course structure & outline.

Get in touch - what can we make happen together?
How can you tell if someone is trauma impacted?
These days we are somewhat informed about PTSD (Post-traumatic Stress Disorder) in terms of nervous system impacts following overwhelming and threatening events. It's most commonly understood as something that can happen after war service or a natural disaster or an isolated incidence of violence.
However, advances in neuroscience are now helping us understand things that clinicians in the field have known for a long time.
There is a more insidious form of trauma - Complex PTSD - complex because it happened during development years, affecting the way a person's brain and nervous system develop and complex because the damage tends to from someone who should be safe or keeping the child or young person safe.
A Psychologist can diagnose Complex PTSD and the upcoming revision to the World Health Organisation classification of diseases, ICD-11 has a new diagnostic code to cover it - 6B41.
I have created a Trauma Impacts checklist that people can use to begin to self-identify trauma impacts, prior to meeting with a therapist.
You can click through to
download and browse the Checklist here.
Created with