it's your time now
Rewire your traumatised brain and nervous system for rich living and safe, authentic connection.
Give yourself the support, structure, processes, community and trauma-informed guidance you need to help your autonomic brain and nervous system reorient into safety, nourishing connections and your own true north.
You know how it goes ..
As you probably know by now, trauma can shut you down and create havoc and unsustainable intensity in your nervous system.

Sleepless nights, always on alert, repeating patterns in relationships that leave you wondering if things will ever just be 'normal' and nourishing?

'Over-reacting' on triggers such as abandonment or feeling enmeshed or controlled or sensory intrusions like loud noises or strong light or any person, words or mannerisms that remind your body of trauma impacts from earlier in life.

Losing yourself in a relationship or not noticing when you a partner don't feel free to be themselves?
Complex trauma is not something you can just 'think' your way out of
It needs a specific series of interventions to rebalance your system to experience safety, when there is genuine safety available, and to respond to risk at appropriate levels in the here and now.

And to learn how it feels to engage with the world from your authentic core, feeling free and safe, and having needed flexibility in your response to what the world brings.

What's included in the program?
The Rewire for Life foundation program includes:
48 course modules, across 5 zones
45 lovingly created and clinically informed videos
Access to community space during program
30 weekly live group Zoom calls
social learning


Healing happens in safe connection
Share your learning experiences with others who are trauma impacted - share what you are discovering works for you, listen and encourage your classmates.
5 zones - dynamic structure for rich, embodied learning
The 5 Zones provide structure in a dynamic way, where your learning in each zone supports your results in all the others.


Building Your Healing Container to provide foundations for safety and authenticity


Safely Into Your Body for becoming intimately aware of how your nervous system works and what it needs


Learning the Neuroscience of Trauma and Attachment so you can picture what's happening inside you and how best to intervene in specific ways to support rewiring for a rich life


Processing Zone - for understanding the big picture of your life in a trauma informed way, and for working live with your nervous system to bring something now that was needed then


Integrated You in the World - to bed down new pathways for safe and authentic living

each zone is a pre-requisite for the next
Go zone by zone, or choose the whole program up front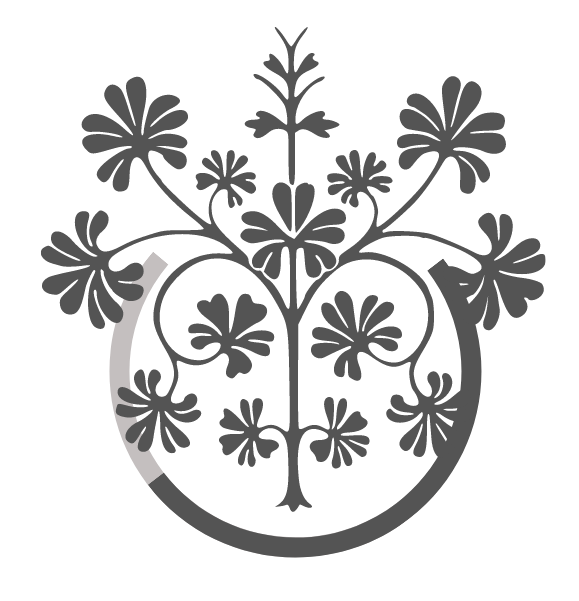 Zone 1. Building your healing container
Build the foundation for your healing journey. The stronger your foundation, the more bandwidth for healing.
Zone 2. Safely into your body
Trauma can make being in your body feel unsafe. But your body is where the transformation can happen, bit by bit, in the right order and pace for you.
Zone 3. Learning hub
Understand how structures and functions in your brain and nervous system are impacted by trauma and how that affects your health and relationships.
Zone 4. Processing zone
Reworking your life experience through your nervous system perspective. Use the Rewire 4 LifeTM process to bring now something that was needed back then, in a way that evolves your implicit (body based) trauma memories.
Zone 5. Integrated you in the world
Feel amazing, strengthen neural pathways for your authentic self - share and be seen in this, in the ways you choose.
Full Rewire 4 Life program

$2499 one off payment

* discount of
$471
off full program $2970 value, full 30 week program

Choose now to create the full safe container for your journey and benefit from up front discount.
Paypal Pay in 4 is available to help you spread the payment over 8 weeks
I have had the absolute pleasure of peer reviewing Deborah's program Rewire for Life. What an outstanding course and approach and one that will touch so many lives. This program is grounded in science and research, so everyone can feel supported knowing they are learning the most cutting edge techniques, but it has a gentleness woven in making it a truly personal and individualised experience.

Deborah brings a wealth of knowledge and client experience to this course and operates from a heart centred space, and this is what makes this course so valuable. Being supported in this way during trauma recovery and growth is not only essential but critical. I believe this course should be taught to all therapists so it can extend to those who need it most. You will not be disappointed whether you come to this to heal or to learn.


Life changes to look out for
Feeling more stable in yourself, more in contact with your ground and centre, more able to return to it after a trigger, live event or mood episode



Becoming more skilled at using resources to ground and soothe and track that response in your body



Knowing you triggers intimately, so you can bring the needed meeting to your traumatised part/s



Navigating relationships with a clearer sense of self and skills for communicating and soothing distress



Better sleep



More focus



More flexibility with attention



Spending more time in the present, not as pre-occupied with past, future and worries, triggers and adaptations



Less tendency to zone out and become dissociated



More capacity to approach people and situations in your life that are wholesome and important to you



A more realistic and trauma informed mental representation of events and people in your life, past and present



A stronger sense of self identity, self-awareness, self-acceptance and self-kindness



More awareness and capacity to meet, soothe and navigate stronger emotions such as fear, horror, disgust, shame, anger, despair
The questionnaire before and after the program will help you to track this.

It's important to note that this program is not a replacement for therapy, more a trauma informed adjunct to it, multiplying the power of it.

Everyone doing the course will be in their own unique circumstances, with different kinds of trauma triggers, responses, threat defences and adaptations going on; different levels and kinds of resource available to them .. and at a different point on the healing journey. So the way this course works for you is not 'one size fits all' either.

How does the
Rewire 4 Life

program help you achieve this ?
The foundation skills, insights, structure, guided processes and community needed to begin healing implicit trauma memory and feel safer to bring more of your authentic self forward into your life, projects and trusted relationships.
Containment
The course itself and modules within it support you to create more safe, authentic and resourceful spaces in your life, within which to reflect, to feel, to meet yourself underneath all the trauma impacts and to begin to evolve the looping body memories that are keeping the trauma responding in place.
Intimate knowledge of YOUR nervous system
Understand what makes it activate, hyperactive, shut down or open into states of presence.

Develop your best toolkit for grounding and soothing.
Access your body's intelligence
Use felt sense and mindfulness based practices to open into your interior and learn what your body is trying to bring into your conscious awareness and what needs meeting on different levels for you system as a whole to heal.
Increased whole brain coherence
Through using the Circle of Your Connected Now you will increase your flexibility of awareness and access to your connected experience across your thoughts and ways of making meaning, body & energy, emotion, internal imagery, memory, flow and behaviour.

This invites increased embodiment and the possibility for more powerful, sustained and integrated change.
4 step body alchemy - your body becomes more available for present moment richness
A process to repeat over and over to bring to the trauma patterns something now, that was needed then. And to feel what this brings in your body, where the trauma responses play out.

Piece by piece, multiplied over time, your body becomes your own again, and with that access to greater resilience, peace, energy, vitality and pleasure.
A deep, trauma informed context on your life and 'symptoms'
By understanding the neuroscience of trauma and attachment and applying it to your own life - from early childhood and family dynamics to your present life challenges - you can more easily let go of shame based 'there's something wrong with me' type beliefs and find where to focus your energy for healing.
Connect & create in the world from your authentic self
Truly, the world needs what you have to bring. The Rewire 4 Life process can support you so that you spend less energy on managing repeating trauma loops and threats and more of you emotional, mental, neural and spiritual capacity bringing your special blend of magic to the world.
The long view on how your nervous system developed the way it did
This bring with it the language to communicate in a more neutral and factual way with others about what's happening within you and what supports you best into resourceful states again.
More safe connection
With your brain and nervous system spending less energy attending to real and potential threats in relationships with others, and with context and language to communicate and navigate boundaries based on a more accurate felt sense of safety .. you have more range to explore vulnerability in safe connection .. being open to truly seeing and being seen.

This is the medicine and the reward.



signature processes to hold & guide you
Signature processes
The Rewire 4 LifeTM signature processes bring the structure and dynamic processes needed to help you access and evolve implicit trauma memory, in right order and with maximum available whole brain coherence.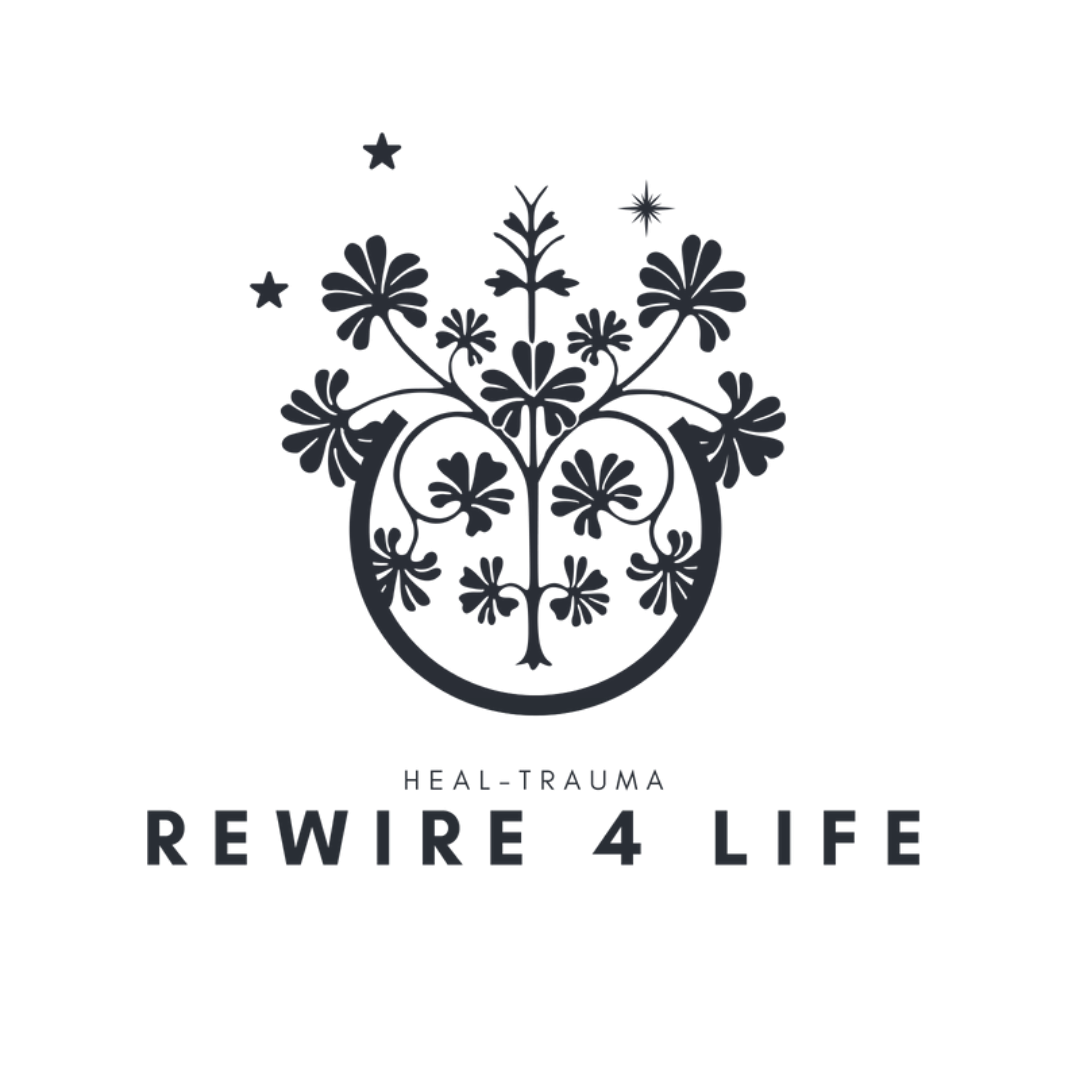 The Rewire 4 Life signature processes include:
10 Principles for Building Your Healing Container
The Circle of Your Connected Now
The 4 Step EVOLVE process; body alchemy
The 6 dimensions of trauma impact
YOU, MET menu of interventions to bring now what was needed then

You can learn more about the signature processes here.
Are you ready right now?
do you have roughly 5 hours a week free for this investment in your wellbeing (I hope these are nourishing life moments you look forward to)
do you have a trauma informed therapist/GP you can access if you need extra support
do you agree to participate in the Rewire 4 Life course effectiveness research, described below?


REWIRE 4 LIFE EFFECTIVENESS STUDY
Trauma healing research
With so many people in the world trauma impacted right now, and a need to get services to people at times and places that work for them, I'm keen to understand the ways in which this programs is most helpful and ways it can be refined.

It's important for you also to have a guage of where you were at when you started the program and what has shifted during the time of the program.

With this in mind, I will be asking you to complete some questionnaires before and after completion of the Rewire 4 Life program. Your personal results will only be shared with you. Aggregated (all participants combined) and de-identified group data may be shared to assist further research and communication about the program.

After the course, I would like to ask you about your experience - what worked or didn't for you, where we can improve and what other people with Complex PTSD might like to know about the course.

If you had a good experience you may like to share about in a quick message that we can share with other potential learners.

Rewire 4 Life Healing Review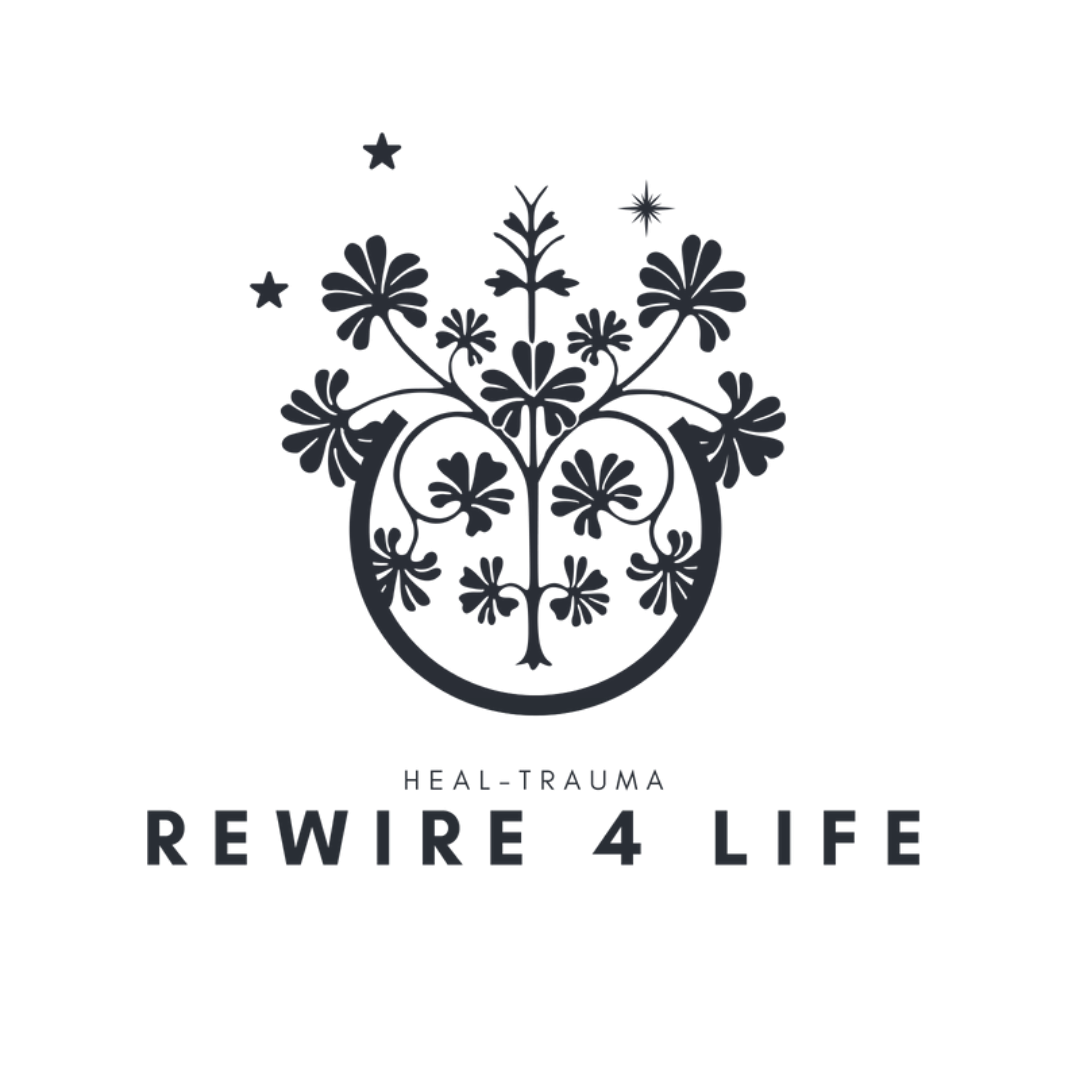 Course completion bonus
Valued at
$979

Yours free on completion of full Rewire 4 Life course and questionnaires.
A one hour personal Zoom review session with me where we look at your questionnaire responses and what has shifted during the course and what some good next steps for you might be.
Review of your pre and post questionnaires
Review of course experience
Suggestions for next steps
Deborah Jackson
Psychologist & Trauma Therapist
About
Deborah is a Psychologist based on the Gold Coast in Australia, supporting people to heal from the impacts of complex and developmental trauma.

Incorporating integrative and somatic approaches honed in the therapy room, she has created the Rewire 4 Life program to bring a trauma informed approach for neural rewiring and increased capacity for rich living, to more people.
Created with